The dress code is one of those things that are impossible to avoid, even at casinos. Despite the fact that these days even the most exclusive establishment have decided to cut their guests some slack and make things simpler, that doesn't mean you can walk right in wearing your gym outfit, no matter how cute it might be. Before you call an Uber and enter that new casino in town, you better keep reading and learn how to dress to impress. jcjvd
What is a Dress Code?
Nothing says "rookie" as being asked to leave before entering the casino! And why would that happen? Because you are not wearing a proper outfit for the occasion. A dress code is a set of fashion rules visitors of a certain establishment have to obey in order to get in. Simple as that! Most casinos these days will let you know all about the dress code on their website. If you can't seem to find it, give them a call. We are sure the casino team will be happy to assist you!
"At Bellagio Casino, all men must wear collared shirts or polos, while women must dress elegantly."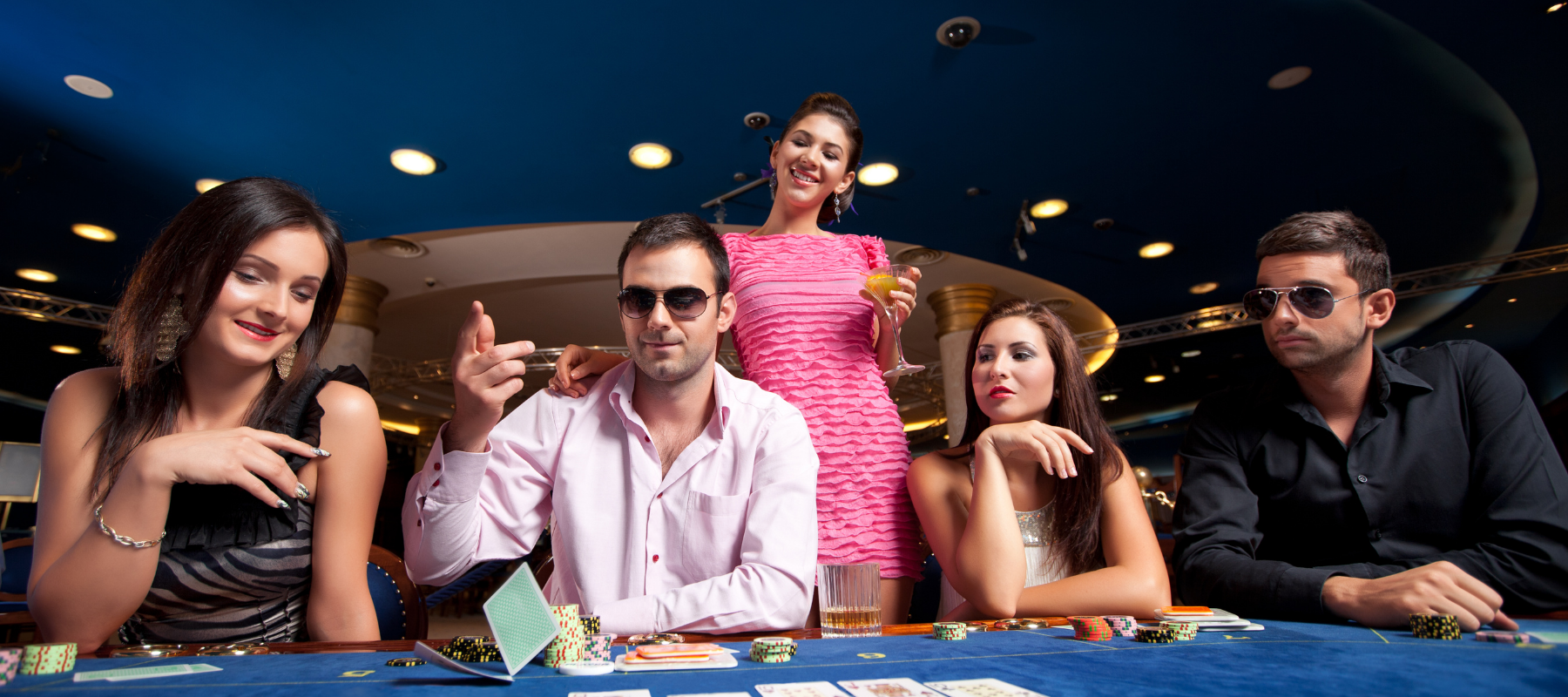 White Tie and Black Tie
Not sure what white tie and black tie dress codes would look like in a casino? Just think of famous gambling scenes in James Bond movies. It's men in swanky suits and ladies in breath taking gowns! Truth be told, the white tie dress code is not very common these days, and even the most glamorous venues will rarely require it. In this day and age, wearing a top hat and black tailcoats is really not necessary to enter. On the other hand, the black-tie dress code is pretty common, especially in VIP rooms or to attend special events.
So, what is this black-tie all about?
Gentlemen are expected to wear a tuxedo suit and a black bow tie. A pleated white shirt is a nice addition to the look, but you can also get away with a simple, high-quality white shirt with no ornaments or elaborate details. Forgo the stripes and checkers, no matter how discreet they might be. Leave them for your office meeting on Monday morning. Black oxford-style shoes are a must.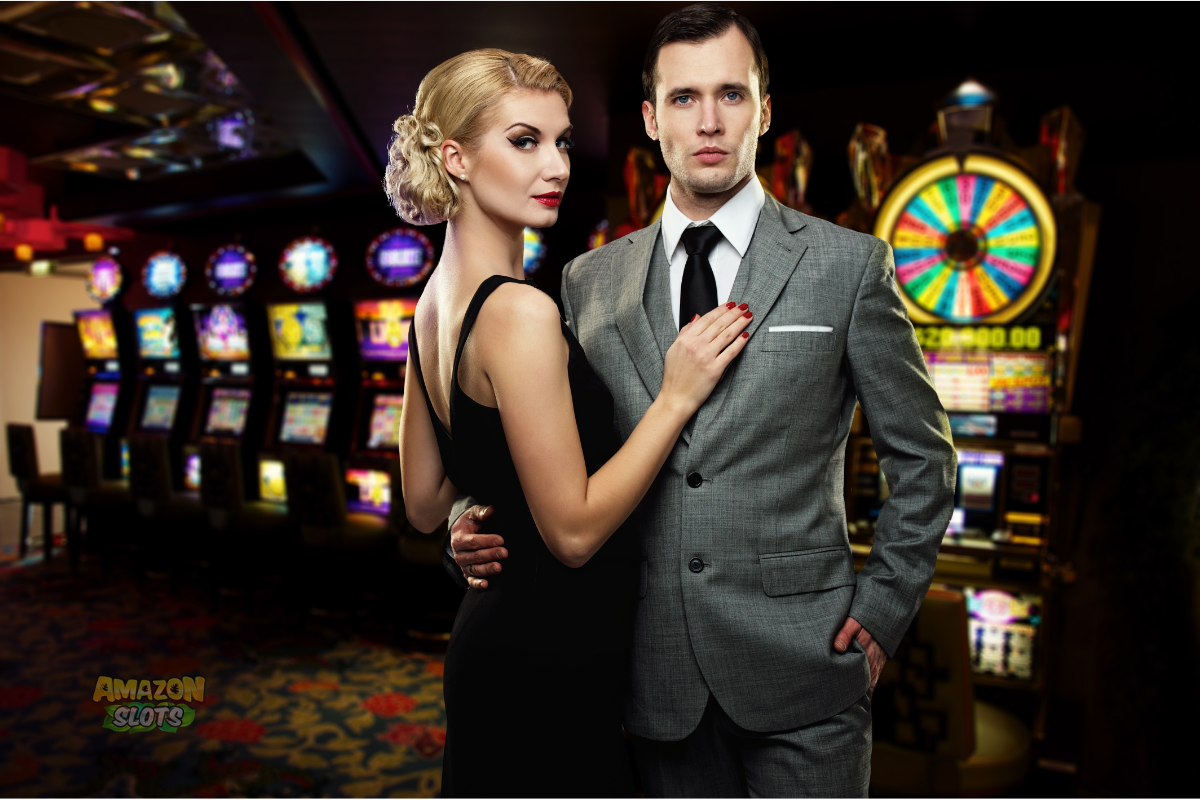 You may have noticed a trend throughout this guide of increasing specificity with increasingly fancy events – which, of course, puts more demands on a budget for clothing and other attire. If you'd rather keep that money and use it to gamble, keep in mind that you don't have to dress up to play at a UK online casino! It might even be worth it to save the money on the white bowtie and top hat – after all, you're unlikely to wear them again!
Women, as usual, have a much wider range of outfits to choose from. Formal gowns are always a good choice, but these days you can also wear a suit, a fancy jumpsuit or a cocktail dress. The makeup should be elegant, but don't hesitate to go wild and match it with the outfit. High heels are optional yet highly desired. Avoid costume jewellery and showing off. A small purse is a nice addition, but keep in mind that it would be practical to get one with a chain or a strap you can put over your shoulder. Elegance is the key here.
"The casino is one place where it is better to be overdressed than underdressed."
Business Casual or Smart Casual
Business casual is the most common dress code at casinos these days. Often referred to as smart casual (even though they are not the same thing), it is a very tricky dress code, and it would be good to learn all about the exceptions the casino might impose. For instance, clean, high-quality sneakers are considered standard footwear for business casual these days. Still, the casino might ask you to wear loafers or any other type of closed shoe, as it finds sneakers to be sportswear.
Essentially, men should wear long pants, closed shoes, and a shirt of some sort. Polo-shirts are also approved but forget about T-shirts, shorts, flip-flops, and swimming trunks, even if they are dry and the casino is right on the beach. A suit jacket is welcome, and you can even put on a sports coat, vest, or sweater. If you can't imagine going without your lucky jeans, we keep our fingers crossed they have no holes or embellishments.
Ladies who must adhere to business casual can wear a cocktail dress, but all other forms of professional outfits are also allowed. Simple dresses, maxi dresses, skirts or pants with shirts or sweaters - you can really show off your personal style with this one. However, many casinos will ask their customers to look 'decent' (a term prone to many interpretations) and not show off their mid-riff.
Fashion Faux Pas You Better Avoid
Even with the most expensive suit, or a couture dress, one can easily go wrong. The fashion devil is in the details, and a couple of them are tell-tale signs you have no clue what you are doing in the establishment in the first place.
Avoid any accessories that are gambling-related. It might seem like a good idea to wear a purse in the shape of a deck of cards or cufflinks that look like chips, but they are clear signals of bad taste, especially in more expensive venues. Needless to say, skip on all the clothing items you can buy at a souvenir shop. Wear them at the family barbecue (especially if you have a story about great wins to tell), but don't embarrass yourself at the casino.
Women should pay attention to the proportions and practicality of their outfits, especially when a black-tie dress code is required. You don't want to wear a dress that other players will step on or the one casino employee will have to step over. You want to be able to comfortably sit down, even on those high bar chairs.
Avoid feathers and glitter that falls off with every move you make. Having the leftovers of your dress scattered all over the roulette table is incredibly tacky. Even when wearing a business casual outfit, wear a reasonable décolletage. You want to keep some level of decorum when leaning over the roulette table and placing your bets!