Movie-themed games generate a lot of attention in our casino community. Online slots, in general, are exciting, but combining famous characters and backdrops straight from the big-budget movie sets brings a whole new world of entertainment to your gaming screen. Our slot collection is a growing library of the best slots out there right now, and it will only get bigger over time. It's something we are proud of here at Amazon Slots, but do you want to know another thing we are also proud of? Our fantastic range of TV and movie-themed slots!
So, with no further introduction, here is our list of the top TV and movie-themed games that deserve a standing ovation!
Ted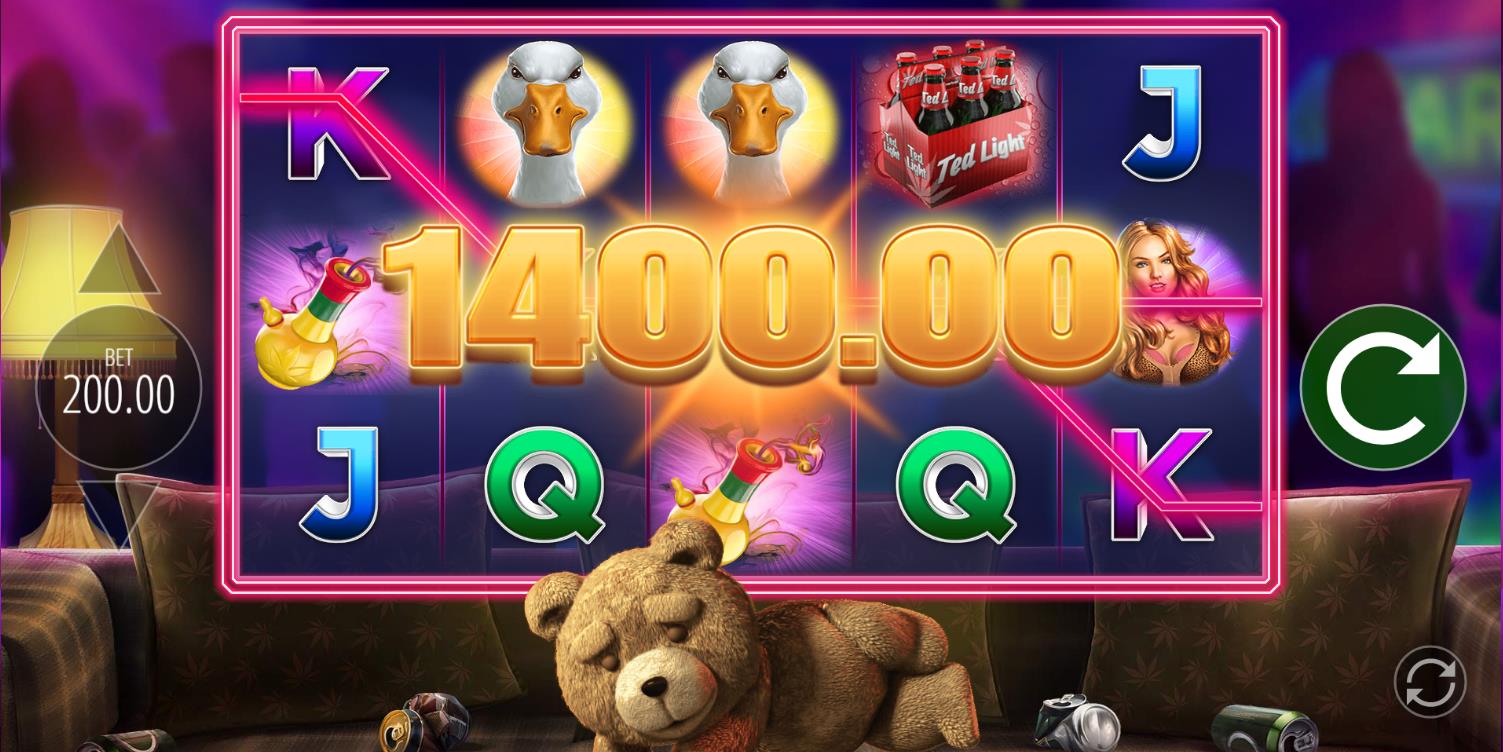 The foul-mouthed teddy bear took everyone by surprise when he took the movie world by storm back in 2012, and now in 2022, he is smashing the online slots world as well. Not bad for a teddy bear, right? Blueprint Gaming took on the task of bringing Ted to the reels, and the team did a superb job. Set upon a 5x3 slot grid with 20 fixed paylines, it may seem standard slots stuff, but the mayhem starts when you find out the game comes with eleven bonus features in total. It also has a decent RTP that falls just under 96%, and don't forget that Ted is the superstar of the slot, so expect to see him and his escapades everywhere.
Jumanji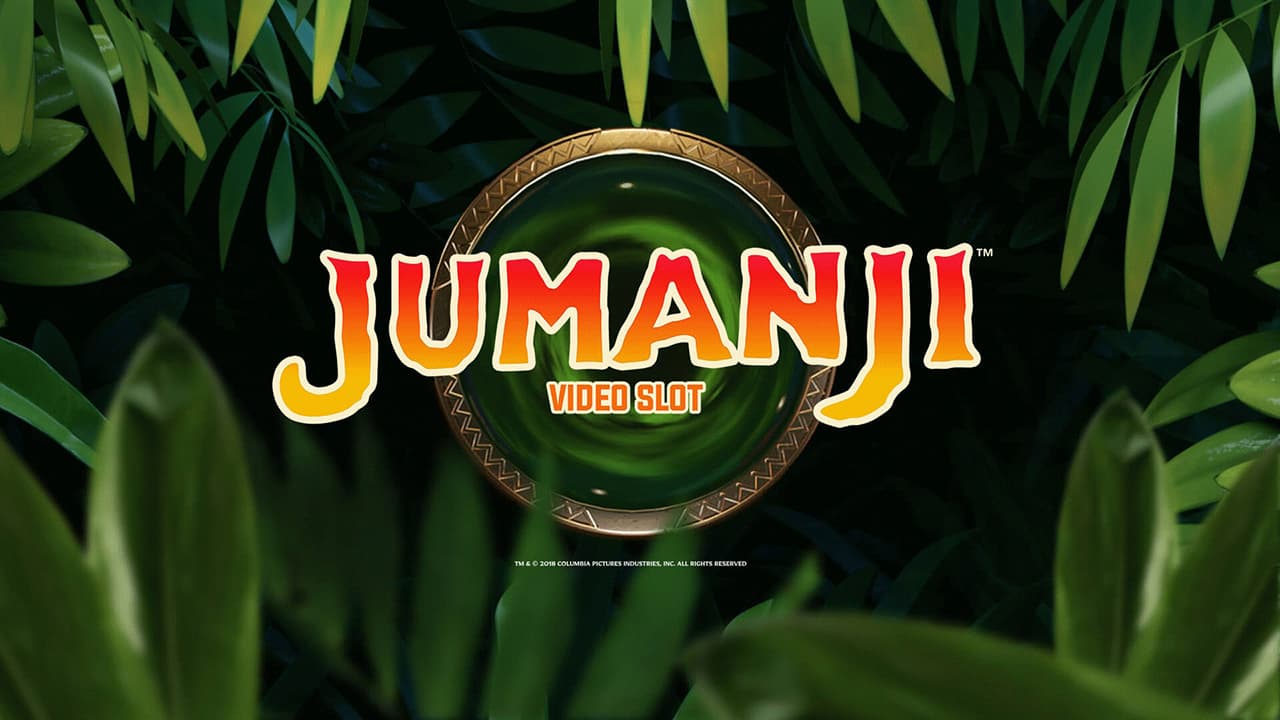 Jumanji is an iconic movie for millions of adults. So thankfully, it was NetEnt who took on the challenge of creating the slot version of Jumanji, and any slot with NetEnt behind it usually manages to tick all the boxes. What do you get in this wild, supernatural board game slot design? A bit of everything as it goes! Five reels, 36 paylines, a 96.33% RTP, expertly crafted visuals combined with a jungle load of features, from symbol modifiers to various bonus spin game modes. A random mystery feature is also thrown into the mix for good measure. Jumanji, the slot game, is an absolute winner in our books.
The Goonies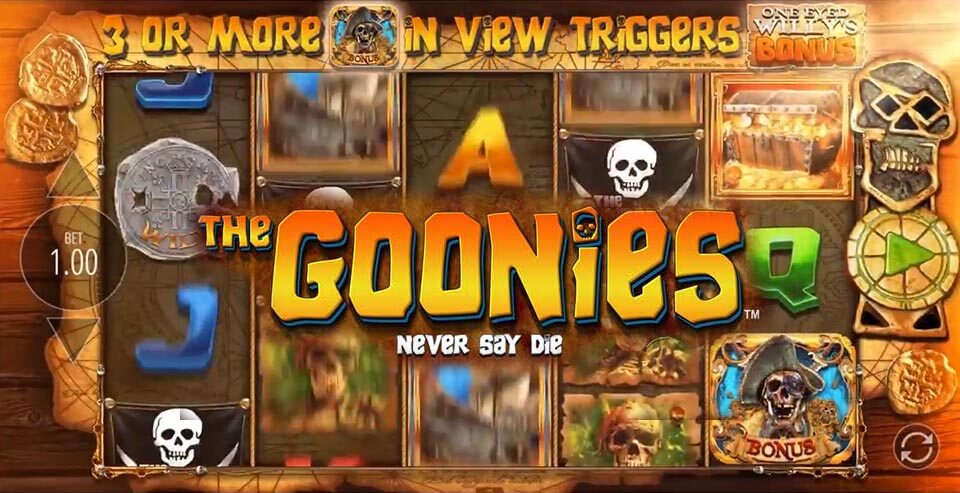 The Goonies slot game is something that every online casino needs to have in its collection. Created by Blueprint Gaming, this must be one of the most-played movie-themed slots in our entire casino. Staying faithful to the movie, this slot has everything from the characters, including Chunk, Mikey, Mouth, and Sloth, to the famous scenes built into the bonus games. A few mechanical details include the 20 paylines, a generous 96% RTP, and its high volatility gameplay. Our members play this game to relive those hilarious and action-loaded movie scenes, but also to trigger the game's random modifiers and any one of six free spin games – "hey, you guys!"
"There is something special about mixing slot game bonus features with iconic movie backdrops – Goonies from NetEnt is the perfect example."
Narcos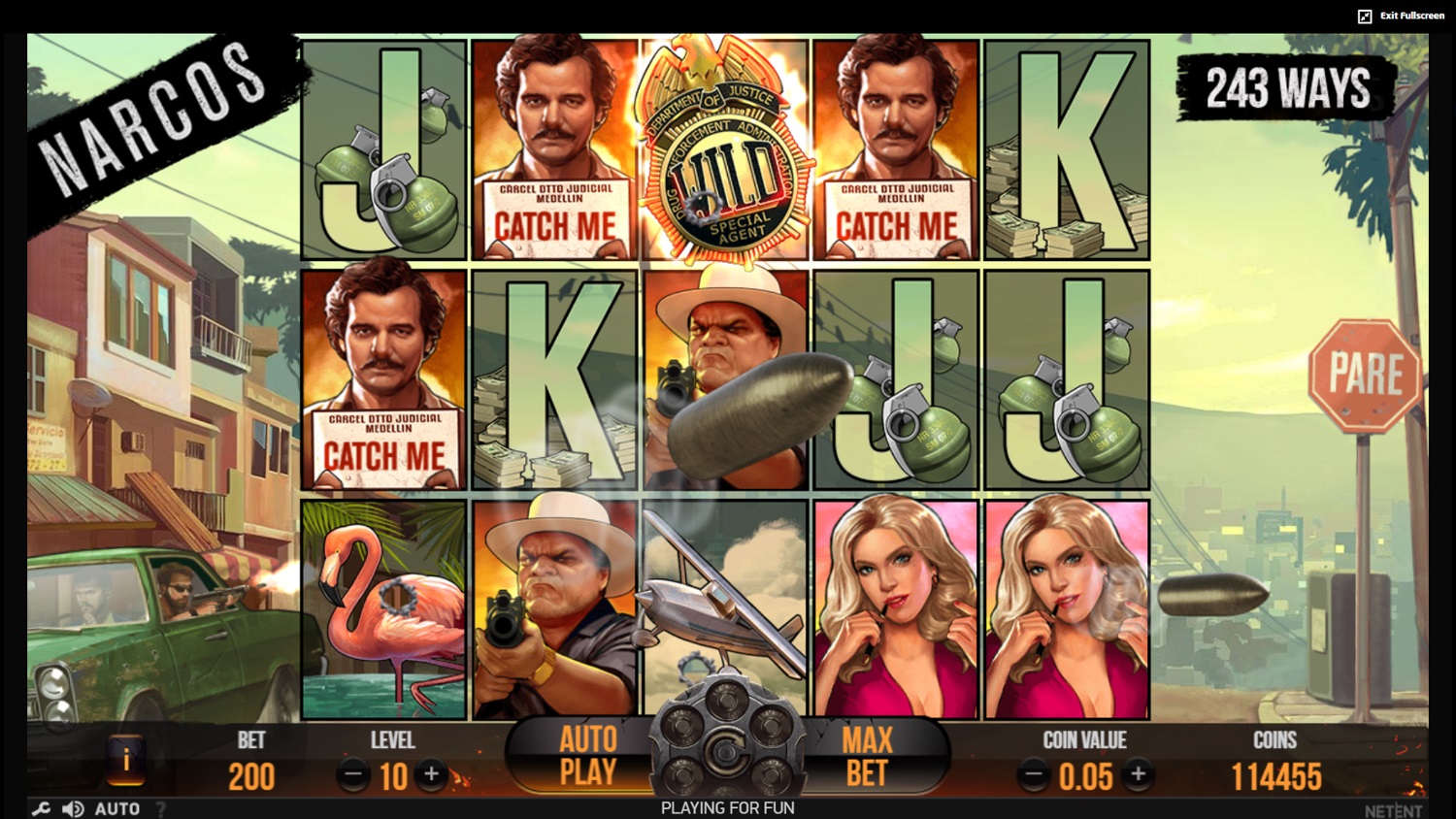 Narcos was a super smash-hit TV series on Netflix, and it didn't take much to convert that into a big-name release here at Amazon Slots. The pop-culture brand is now known worldwide and opening the slot game from NetEnt transports you deep into that murky world of Narcos. Of course, the only thing you can lose here is your bankroll, so always play responsibly. But what can you expect from the Narcos gameplay? Themed bonus features such as Lock Up and Drive-By are prime examples. There are 243 ways to win stacked into the reels, the 96.23% RTP is always welcome, and the gameplay volatility is medium to high. Narcos hits the spot for everyone who enjoyed the series and even those who never watched it!
Rick and Morty Megaways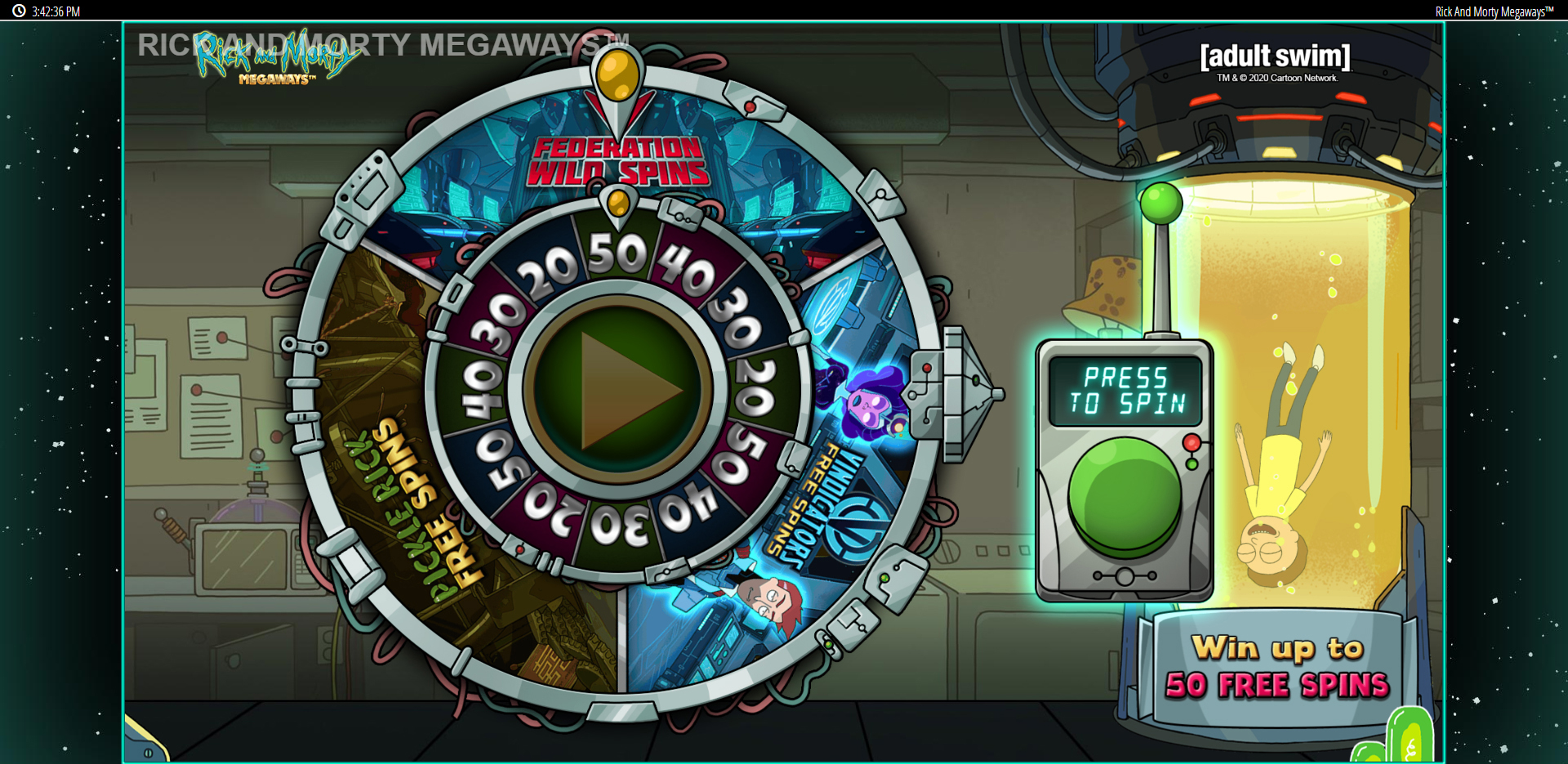 Rick and Morty was one of the original branded movie games that got the Megaways treatment. What does that mean? It comes with up to 117,649 ways to win and an in-depth free spins bonus game – make that four free spin bonus games, actually! Rick and Morty has gone down as one of the most popular adult-based cartoons ever created, so Blueprint Gaming had some big shoes to fill when designing this slot. Being on this list, the team clearly smashed it out of the park. It's a high volatility game that provides expanding wilds and lots of free spin modes, but it's the non-stop references to the TV show that make this slot so much fun to play.
Game of Thrones 243 Ways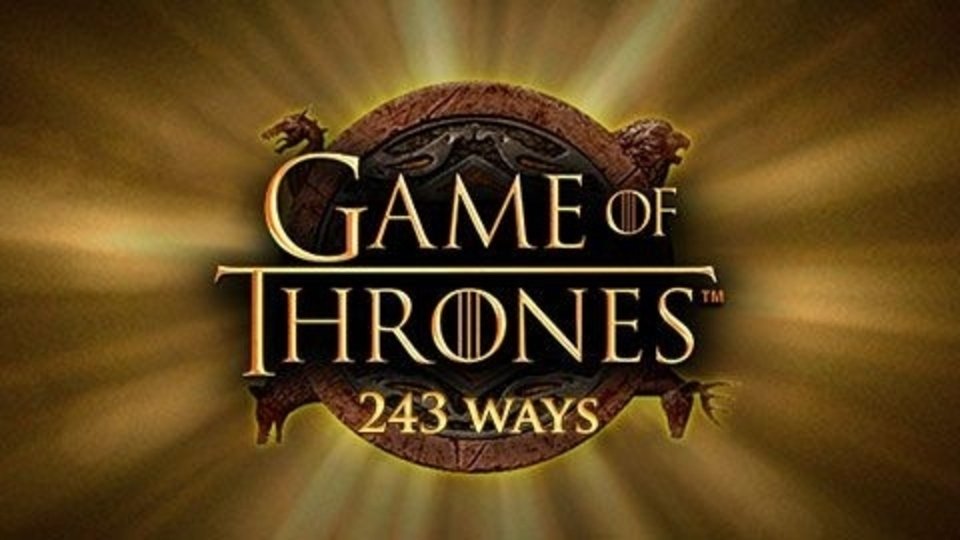 Game of Thrones…you either love it, or you hate it, and that mostly comes down to whether you could stomach the ending or not. Thankfully, all of that doesn't really matter when you launch Microgaming's slot! This game squeezes in a lot of what made Game of Thrones such an enthralling TV show. The GoT soundtrack, the themed symbols and bonus features, and the overall atmosphere take you straight back to Westeros amid all the ongoing power struggles. Still, the only power struggle you need to concern yourself about is triggering the bonus features full of stacked wilds, multipliers, and free spins. You get 243 ways to win, medium volatility gameplay, and big win potential – which is why the Game of Thrones slot lives up to its name and reputation.
"It takes a huge effort to create a slot that matches the popularity of a show such as Game of Thrones – but it was never in doubt with Microgaming sitting on the iron throne!"
Stargate Megaways 
Stargate Megaways comes from the SG Digital studios and offers fans of the TV show and movie an epic experience full of clever branded moments. The actual stargate always needed to be the star of the show, and there it sits in all its glory around a six-reel game grid. The bonus round is cleverly integrated around the stargate too, while characters such as Ra, Daniel Jackson, and Jack O'Neil play their part as the reels spin. The Megaways mechanic brings up to 117,649 ways to win, but there is also a mix of free spins, expanding reels, wild reels, and mystery symbols to keep your Stargate experience spinning from one time portal to the next!