Play Eclipse Blackjack Exhilarating Online Table Game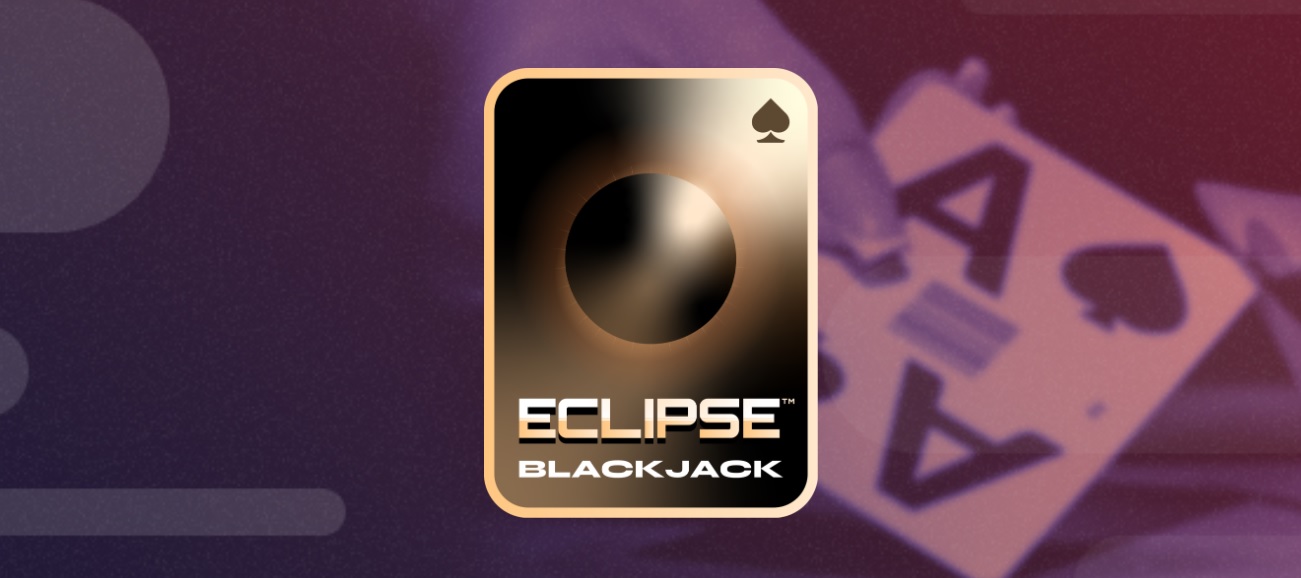 OnAir Entertainment and Games Global invite you to take a seat at your very own private blackjack table and soak in a bit of luxurious gameplay. Play a standard blackjack game against the dealer, and while you play, other players are playing, too. On this table, you have a handful of side bets. The game is played on 8 decks with a maximum win of 2000:1.
Theme & Visuals
Blackjack is one of the more indulgent and luxurious casino games available and is sometimes associated with the rich and famous or the super-wealthy. That all changes in Eclipse Blackjack as you take a virtual seat at a private table. 
The table offers a standard layout, with the live dealer welcoming you to the table and engaging in chatter throughout the gaming session. In the background, there is a view of a city just after sunset, with tall buildings and bright lights.
"Eclipse Blackjack captures the essence of a private blackjack game with a live dealer."
How to Play
The Eclipse Blackjack game is played on a standard blackjack table with a live dealer using 8 decks of 52 cards. This game has an RTP of 99.44% and a layout that is easy to come to grips with, as all the betting options can be found at the bottom of the table.
This low-volatility game comes with a maximum bet of £500 per round, insurance and a payout of 3:2 for a blackjack hand. The highest payout of 2000:1 that can be won is for the Buster Blackjack when the dealer busts with 8+ cards. you play this brilliant game for real money here at your favourite online casino.
Cards: 2, 3, 4, 5, 6, 7, 8, 9, 10, J, Q, K and A
If table games are your forte, why not try your hand at Mega Roulette or Multifire Roulette?
Gameplay & Features 
The aim of blackjack is to get cards that make a total that is higher than the dealers without going over the limit of 21. The player's cards are dealt face-up while the dealer receives one face-up and one face-down card. Should the dealer's hand amount to 16, they must draw another card. If 17, they must stand. 
Pairs can be split, and insurance is offered if the dealer's face-up card is an Ace. 
Side Bets:
21+3 

Perfect Pairs

Lucky Lucky

Bluster Blackjack 

Royal Jacks
"Eclipse Blackjack is perfectly staged, and because of the live dealer, it's a completely immersive gaming experience. "
Slot Summary
Eclipse Blackjack is one of the most elegant live casino games on offer. The gaming session is classy but still traditional in every way. And because it's a live dealer game with a live chat option, you have an interactive gaming session. 
Test your Blackjack skills in this brilliant live game!
FAQ
Q: What is the biggest win available in Eclipse Blackjack?
A: The biggest payout of 2,000:1 is for the Buster Blackjack side bet if the dealer goes bust with 8+ cards.
Q: Can I play Eclipse Blackjack for real money?
A: You can play Eclipse Blackjack and many other table games right here. Simply log into your account or register one if you do not have one. 
Q: Can I play Eclipse Blackjack on mobile?
A: Yes, the Eclipse Blackjack game can be played directly in most mobile browsers.