Play Multifire Roulette Online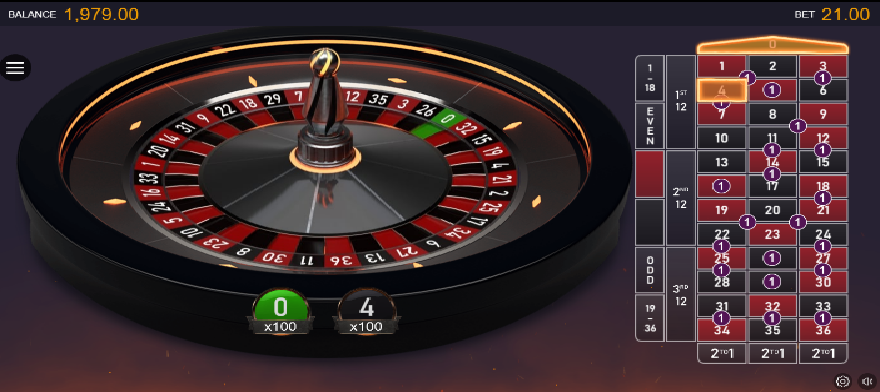 Is there anything that exudes more class, decadence, and luxury than sitting at your own private online roulette table? Microgaming now delivers this luxury to your screens, where you can play a thrilling game of roulette with a unique edge. In this popular version of the classic casino game, there are random Multifire Numbers that can offer you up to a 500x multiplier on your straight bets for some serious cash prize boosts.
Theme & Visuals
Microgaming has delivered an elegant playing experience by letting the beauty of the Multifire roulette table and wheel speak for itself. A clever touch of gradient colour with embers floating upward gives warmth to the game's atmosphere. 
This Multifire roulette table has a standard layout, with muted colours that match the background. The game neatly places all the intuitive controls at the bottom of the table, and the rules and paytable are found at the top left of the screen. A nice touch is being able to set chips on the table and watching the lifelike wheel spin, which offers more immersive gameplay.
"A beautifully rendered roulette game with warm and welcoming colours."
How to Play Multifire Roulette?
This game is played on the standard European roulette table with numbers that range from 0 to 36. Below the straight number bets, you have the outside bets, with options like the Even Money Bets and the Dozen Bets. The RTP of 97.30% will surely inspire you to keep spinning as you try to land the Multifire numbers.
Low-paying odds: Even Bets, Dozen Bets, Column Bet
High-paying odds: Straight Bets, Split Bet, Street Bet, Square Bet, Line Bet
Other odds: Multifire Numbers
Betting limits range from just £0.25 per bet to as much as £1000. This high volatility game has a maximum payout of up to 500x if you are lucky enough to predict one of the Multifire numbers.
Suppose you feel like practising your roulette strategies. In that case, you can play the Multifire Roulette demo play from Microgaming on their website before you play this brilliant game for real money at your favourite online casino.
If you enjoy roulette, come and play Mega Roulette, 100/1 Roulette, 10p Roulette or 20p Roulette for simple casino fun.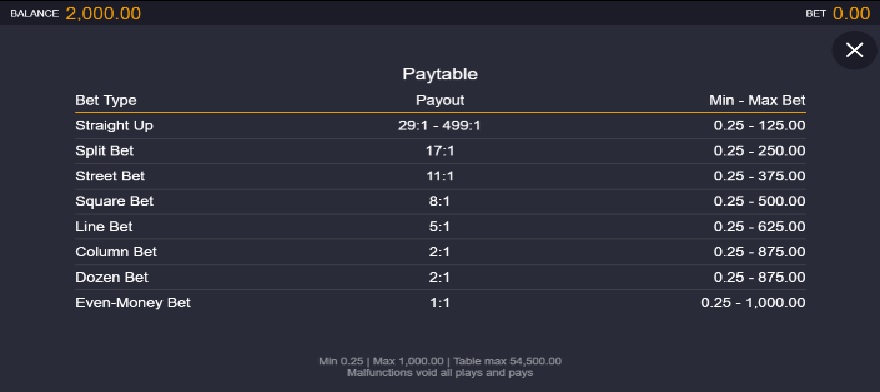 Multifire Roulette Features
This game is played on a European table and wheel, with numbers that range from 0 to 36. Up to 5 Multifire numbers can be chosen for each round, with multipliers ranging from 50x to 500x for predicting the right number. You will find all the standard roulette features in this game, such as the Racetrack, where you can bet on Neighbours and Orphans. Other handy features include Random, Auto-play, Turbo Spin, and the ability to set favourite bets. 
No Wild Symbols
No Free Spins Feature
No Scatter Symbol
No Multipliers
Autoplay Feature
| | |
| --- | --- |
| Inside Bets | Odds  |
| Straight Up bet  | 29.1 to 499:1 |
| Split bet | 17:1 |
| Street bet | 11:1 |
| Square bet  | 8:1 |
| Line bet  | 5:1 |
| | |
| --- | --- |
| Outside Bets  | Odds  |
| Column  | 2:1 |
| Dozen bet  | 2:1 |
| Even-Money-bet | 1:1 |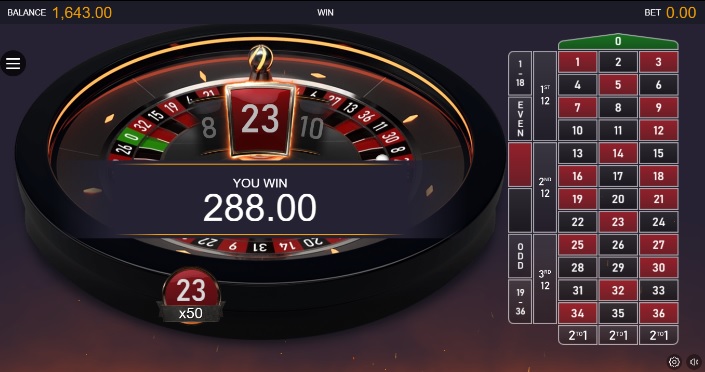 "The Multifire Numbers feature is an exciting addition to this game and offers multipliers of up to 500x on a straight bet."
Summary
Take a seat at Microgaming's Multifire Roulette table, where a warm ambience greets you as you place your bets. A unique and exciting feature adds multipliers of up to 500x if you have a straight bet with the corresponding Multifire Numbers. The gameplay is smooth and immersive as you place your chips on the table and watch the wheel spin.
Place your bets on your favourite numbers and see if your luck is in.
FAQ
Q: Which bets will give me the best odds other than the Multifire?
A: The best odds you can find on a roulette table are by betting on the numbers from 0 to 36, also known as a straight bet.
Q How do I double my bet easily on Multifire Roulette?
A: You can use the "Double" option after a spin to double the last bet you placed.
Q: What can I do if I place a wager in the wrong place on Multifire Roulette?
A: If you haven't pressed spin yet, you can simply select the "Undo" button until the mistake is removed.